Azuki NFT Project Summary
Updated on 28th September 2022
A short overview of the Azuki NFT collection is provided by the NFTScout editorial team.
Azuki NFT: Azuki starts with a collection of 10,000 avatars that give you membership access to The Garden: a corner of the internet where artists, builders, and web3 enthusiasts meet to create a decentralized future.
Initially a simple PFP NFT project launched in January 2022, Azuki has grown to one of the hottest NFT brands in the community. Let's see closer what exactly makes this collection so famous.
Azuki Project Roadmap
Azuki developed a well-thought and long-term roadmap that outlines the goal of becoming a huge NFT brand in the web3 community. The Azuki Roadmap includes things like establishing a community, expanding not only in the digital world by launching offline events, streetwear drops, etc.
Here is the vision statement by the Azuki:
"Our vision is to create the largest decentralized brand for the metaverse that is built and owned by the community."
Check out their whole Roadmap page.
Update for September 2022: Azuki development roadmap has reached several milestones that worth your attention:
Bobu BEANZ tokens launched

Azuki #40 (BOBU) NFT Fractionalization

Meta-games in progress
Azuki NFT Utility 
The main 'utility' of this NFT project is the access to The Garden. Azuki holders receive access to exclusive NFT drops, experiences, offline events and more utility and value.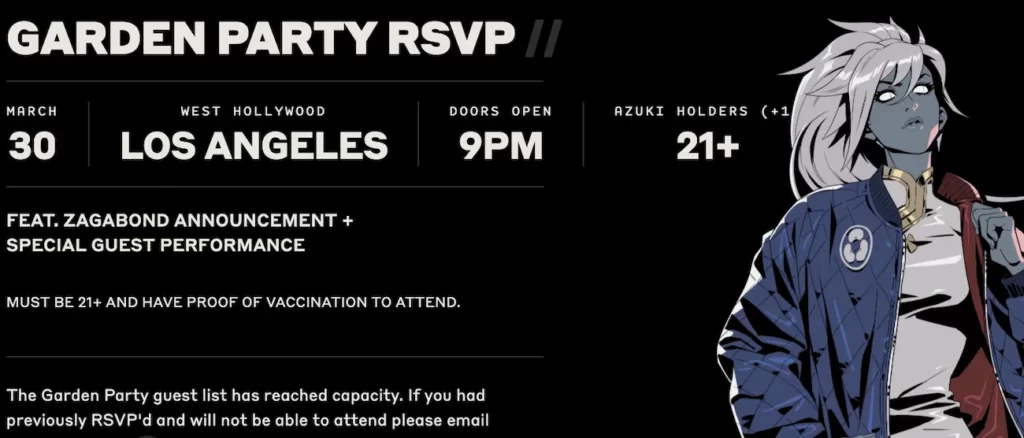 To quote Azuki founders: "It starts with exclusive streetwear collabs, NFT drops, live events, and much more that will be revealed over time."
Some of the recent Azuki events are 'The Garden Party' event and the fractionalised NFT drop 'Bobu".
Bobu tokens are a bold (and sake-fueled) experiment in decentralized IP governance. @bobubeanfarmer governance tokens will be minting soon:

When: March 6th at 6pm UTC
Where: https://t.co/AibNIuSsnB 🧑‍🌾
Why: Read this thread 🧵👇…

1/x pic.twitter.com/4ReNUgjZgB

— AZUKI (@AzukiZen) March 5, 2022
Azuki NFT Collection traits and features
Azuki NFTs can have a wide range of features and traits. The whole collection can be filtered down by:
Overall type, such as a Human or Spirit form of the NFT token

Different types of clothing such as Kimono, Hoodies or T-shirts

Type of Hair style, such as a ponytail of a hair bun

Type of the weapon the avatar is holding, etc
You can check the whole list of traits on the official Azuki gallery page 
In our opinion, the best trait here is the 'Golden Mode' that highlights some of the traits on the avatar in bright golden tones.
Azuki NFT price
Current floor price of an Azuki token is 15.7 ETH, with more than 5 000 unique owners recorded by the OpenSea marketplace. 
The cheapest Azuki NFT
The cheapest Azuki token in the collection last sold is Azuki #9612. The price of this avatar was 3.75 ETH.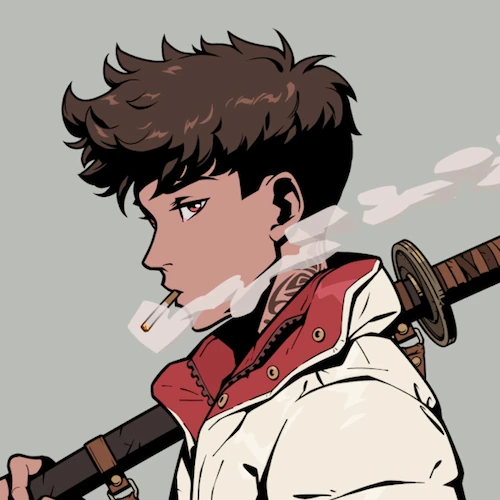 The most expensive Azuki NFT
The most expensive Azuki NFT token sold recently is the Azuki #8548 with a price of 15 ETH on OpenSea.

The best way to follow Azuki price dynamics is to check these resources that NFTScout team uses in our assessments as well:
How to buy Azuki NFT
If you are looking for the best marketplaces where you can buy Azuki NFTs we have prepared a list below:
NFT Collections similar to Azuki
There are a couple of collections that have a similar vibe and overall style to nfts Azuki. Follow the links below to check them out: