Best NFT Marketplaces
We prepared for you the most comprehensive list of top trending and reliable NFT Marketplaces that are worth your time.
Updated on 9th October 2022
Let's start from the beginning. What are the NFT marketplaces? Here is a short definition for you: NFT marketplaces are online platforms that allow users to buy and sell digital assets in the form of non-fungible tokens (NFTs).
At the same time, a rising number of web3 NFT marketplaces also provide an option to mint your own NFT collection using their systems.
Moreover, a marketplace can be a part of the NFT project itself.
For instance, Sorare project is basically a play-to-earn type of NFT cards game where you can trade digital cards on the internal marketplace and play fantasy sports in the same way as with real-world fantasy sports card collectibles.
At the same time, these Sorare trading card NFTs are available on other marketplaces.
In this guide we are going to provide you with a list of the best NFT marketplaces for creators, artists and collectors, discuss criteria that are important while choosing a marketplace as well as classify NFT platforms.
Use the following quick links for:
Top 8 NFT Marketplaces of 2022
Here is our rundown of some of the well-established and trusted web3 NFT marketplaces that are worth checking.
OpenSea – the most developed NFT marketplace on the market
SuperRare – the best NFT marketplace for digital art
LooksRare – one of the best community-led NFT marketplaces
X2Y2 – best promising decentralised NFT marketplace
Foundation – top curated NFT marketplace for digital art
MagicEden – one of the biggest NFT marketplaces for Solana NFTs
NFTrade – the best multi-chain NFT aggregator platform
Solanart – the first marketplace for Solana NFTs
Let's look closer to some of the features of our top picks.
1. OpenSea – the most developed NFT marketplace on the market
OpenSea is the world's largest NFT marketplace. They enable buying, selling, trading and minting NFT collections of all types including art, music, video, and sports NFT collectibles.
OpenSea operates a decentralized marketplace on the Ethereum blockchain. Since its launch in 2018, OpenSea raised millions of dollars in investment and is currently enjoying their status as the most developed and famous NFT marketplace in the web3 community.
OpenSea is by far the most reliable NFT marketplace as well if you take into account its proven record of NFT sales and the number of active users on the platform.
OpenSea supported blockchains: Ethereum, Solana, Polygon, Klaytn, Optimism, Arbitrum.
OpenSea sales fees: 2.5%
2. SuperRare – the best NFT marketplace for digital art
SuperRare is a decentralized NFT marketplace with a focus on digital artworks. The platform provides a user-friendly interface and a wide variety of NFTs to choose from.
SuperRare has developed into a strong NFT community of cryptoart lovers. Apart from standard marketplace-like listings you can find curated NFT art collections, rankings with top artists and collectors and live auctions.
On top of that SuperRare invested into development of their native tokens and moved towards DAO governance.
SuperRare supported blockchains: Ethereum.
SuperRare sales fees: 3% marketplace fee + 15% fee on the first sale.
3. LooksRare – one of the best community-led NFT marketplaces
LooksRare is a well established NFT platform with total sales volume exceeding 1.6B dollars since its inception.
The platform has launched their own LOOKS tokens that allow their holders from the community to share the platform fees. All top NFT collections are available for traders and collectors.
LooksRare supported blockchains: Ethereum.
LooksRare sales fees: 2%% marketplace fee.
4. X2Y2 – best promising decentralised NFT marketplace
X2Y2 is web3 NFT Marketplace with a goal of becoming a truly decentralized NFT market, among other things avoiding issues that creators and traders face at OpenSea.
X2Y2 has also launched their own native utility tokens like SuperRare platform. Holders of these X2Y2 tokens can also stake them and share revenues of the marketplace.
X2Y2 supported blockchains: Ethereum.
X2Y2 sales fees: 0.5% platform fees.
5. Foundation – top curated NFT marketplace for digital art
Foundation is a solid NFT platform with a focus on fine art NFTs. Foundation has a strong community of artists as the only way to start on the platform as a creator is to get an invitation. For collectors there are no restrictions in buying NFTs.
At the same time, the Foundation team has a long-term goal of transitioning from an NFT platform to an entire NFT ecosystem. As part of that roadmap they launched FoundationOS – the operating system for web3.
Here is what they say about it:
'With FoundationOS, we're opening up our tools for developers to build on top of Foundation Protocol. All of the components, API endpoints, and smart contracts that power foundation.app will be available to you. Build your own gallery, record label, curated NFT crypto marketplace, internet-native museum, multiplayer game, headless brand, or a web3 destination yet to be imagined.'
Foundation supported blockchains: Ethereum.
Foundation sales fees: up to 15%.
6. MagicEden – one of the biggest NFT marketplaces for Solana NFTs
MagicEden – is an online NFT marketplace that allows users to mint, sell, buy or trade Solana based NFTs. It is one of the biggest platforms in trading volumes.
MagicEden is also workin on its MagicDAO platform and has airdroped a limited collection of Magic Ticket tokens. All to develop and support the DAO model. MagicEden also have their exclusive NFT minting platform Launchpad that helps creators in launching cross-chain (SOL + ETH) collections.
MagicEden claims a 90% share of the secondary Solana NFT market sales.
MagicEden supported blockchains: Solana, Ethereum.
MagicEden sales fees: 2% on all transactions. There are no listing fees as well.
7. NFTrade – the best multi-chain NFT aggregator platform
As the founding team describes this project, NFTrade 'is the first decentralized cross-chain NFT platform, allowing users to unlock the full value of the NFT ecosystem.'
NFTrade Marketplace provides most of the NFTs aggregated across several blockchains with some extra unique features for creators and traders, such as enabling peer-to-peer NFT swaps, an NFT Launchpad to help with starting NFT projects and NFT farming.
NFTrade supported blockchains: Ethereum, Polygon, BNB, Avalanche, Immutable X, Moonbeam.
NFTrade sales fees: 0% platform fees!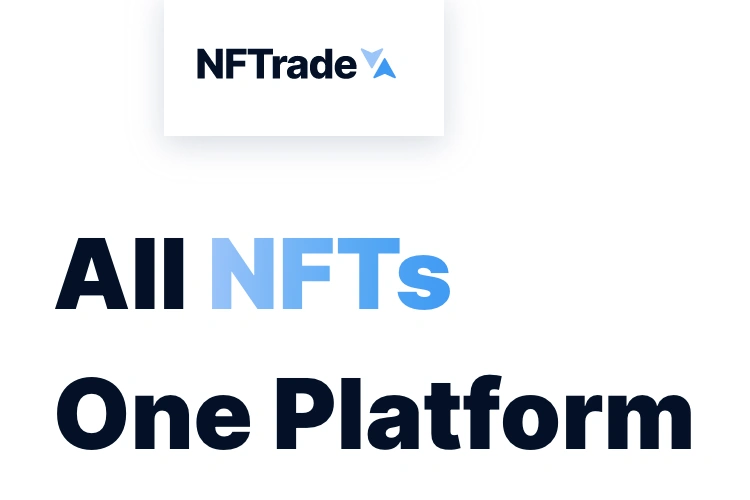 8. Solanart – the first marketplace for Solana NFTs
Solanart is so far the only Solana NFT marketplace with zero platform fees. Consider an NFT Launchpad that will help you with your NFT collection and Solanart becomes probably the best choice for creators and traders among other Solana marketplaces.
Solanart supported blockchains: Solana.
Solanart sales fees: 0% platform fees!
Comparison table of NFT marketplaces by volume
Here is a comparison of our top NFT platforms by the sales volume and the number of traders on the marketplace (according to all-time data, based on the stats by Dappradar).
| NFT Marketplace | Trading volumes in $ | ~ Number of traders |
| --- | --- | --- |
| OpenSea | >32 Billion | Almost 3 million |
| SuperRare | >230 millions | >5 000 |
| LooksRare | >1.6 Billion | >100 000 |
| X2Y2 | >800 millions | >140 000 |
| Foundation | >175 millions | >39 000 |
| MagicEden | >1.7 Billion | >1 million |
| NFTrade | >112 millions | >57 000 |
| Solanart | >600 millions | >240 000 |
NFT marketplaces categorization
NFT Marketplaces usually serve the wide range of creators and collectors in the web3 NFT community by aggregating all the top NFT projects and enabling access to anyone in the community.
Sometimes NFT platforms can have a specific focus or angle of their NFT supply. For example, some marketplaces focus on sports-themed NFTs, music, photography or art NFT collections.
Here are some of the most popular types of NFT marketplaces:
Art NFTs Marketplaces
Sports NFTs Marketplaces
Utility NFT Marketplaces
Game NFT Marketplaces
Trading Cards NFT Marketplaces
Photography NFT Marketplaces
Music NFT Marketplaces
Fashion NFT Marketplaces
What is there to know about NFT marketplaces?
It might be overwhelming to sort out how to start your activities on any of the NFT ecosystems. Below we discuss some of the most crucial points that you need to take into consideration when choosing an NFT platform.
Built on different blockchains
NFT marketplaces are built on different blockchains. Some of the most popular ones are Ethereum, Solana, Polygon and Flow.
Each marketplace provides support for different blockchains. For example, OpenSea is the obvious choice when you consider the Ethereum ecosystem, as it is the well-established brand. It started with the support of Ethereum protocols but since then added support for Solana and Polygon as well.
If you don't find the blockchain you need, keep checking for updates, as most of the companies are developing support for a wide range of blockchain protocols.
While some marketplaces try to widen their coverage some specialise in a certain 'niche'. For instance, Solanart is the first marketplace for Solana-based NFT collections and they focus on NFTs based on this blockchain only.
Note: you can sort our full list of NFT platforms by the name of the blockchain they support.
How to sign up for an NFT marketplace?
You will need the following to create an account:
a web3 crypto wallet
a corresponding cryptocurrency in your crypto account to process transactions
Gas fees
There are a couple of different types of fees in the NFT ecosystem. One type of fee is the 'seller fee', which is charged by some platforms for each sale or purchase.
Another type of fee is the 'gas fee'. A 'gas fee' is a transaction fee that is charged during any given transaction occurring on the blockchain including minting an NFT collection. Note, these fees do not go to the marketplace itself.
There are different gas fees depending on the blockchain network. Ethereum blockchain is known for having the highest gas fees among other networks.
Additional sources:
https://learn.bybit.com/nft/nft-gas-fee-explained/
https://support.opensea.io/hc/en-us/articles/1500006315941-What-are-gas-fees-on-Ethereum-
Marketplace sale/transaction fees
Pretty much each NFT platform charges 'seller' fees from each sale or purchase. The fees range from one platform to another and can start from anywhere around 2-2,5% and in some cases up to 10-15% and higher.
Please note to check the terms and conditions for each NFT platform you are planning to use before making any decisions.
Marketplaces mint their own tokens
NFT Marketplaces also develop their own native tokens in their transition to DAO governance model. In other words, in their transition to community-owned NFT platforms.
For instance, SuperRare marketplace launched their own token $RARE. As their state on their website:
'Membership in the SuperRare DAO allows you to curate the platform, control marketplace parameters, and add your voice to one of the most ambitious art projects in the world today.'
Looksrare platform features LOOKS tokens that you can use for staking and earn money with it. X2Y2 marketplace has its X2Y2 tokens and distributes part of the platform's revenue between the holders of these tokens.
This way NFT platforms also provide additional utility to their users.
Additional resources:
https://cointelegraph.com/daos-for-beginners/dao-governance-models
https://docs.x2y2.io/tokens/rewards/market-fee
Get royalties from your NFT
Apart from the money/crypto you get from your first sale of an NFT item, you can specify in the contract the amount of creator fees or royalties that you will get from all secondary sales.
For example, OpenSea suggests setting up a creator fee percentage of up to 10% from all secondary sales of your NFT collections. If there is a group of creators you can also share the fees among several NFT creators by stating the terms in the smart contract.
How do they make money?
So, how DO NFT marketplaces make money?
NFT marketplaces generate revenue primarily from the fees they charge users on the platforms.
There are 'seller' fees (or transaction/administration fees) that are charged from each sale and purchase and in some cases there are additional 'listing' fees that are charged for listing NFT collections on the platform.
The fee amount varies from 2,5% up to 10-15%.
Additionally, some amount of generated revenue might come from the value of their native NFT tokens, if a marketplace chooses to mint them.
Are there any nft marketplaces with no gas fee?
Nope, NFT marketplaces can stop charging 'seller' or 'administration' fees on their platforms but not the NFT gas fees/minting fees. At the same time it is true for marketplaces on Ethereum or Solana, for instance, but in some cases there might be no gas/minting fees charges.
Immutable X marketplace has this to say about the fees:
'Immutable X supports up to 9,000 transactions per second, with zero gas fees when you mint, transfer, or trade.'
There are some marketplaces that do not charge 'seller' or any type of 'administration' fees from their users. For instance, Solanart positions itself as a 'The only zero-fee marketplace on Solana'.
Is there a good NFT marketplace choice for beginners?
We would suggest trying out the best known platforms with a proven high volume of traders and users. For example, OpenSea, LooksRare or MagicEden are quite good for newbies to sort out how to create and trade NFTs.
These marketplaces provide a thorough guidance on how to use their platforms, mint NFT collections, post them on the platform and sell them with additional guides about the NFT ecosystem in general.
NFT scam and security issues
The crypto and NFT ecosystems are riddled with scammers. Bear in mind that there are people that will try to scam you into buying 'fake' NFT collections or otherwise steal your money.
Be careful which project you choose to invest your money into. Don't forget to do your own research of the project you are planning to invest in.
Nore, look at the checklist for reviewing NFT projects that we at NFTScout use.
New NFT marketplaces in 2022
New non-fungible token marketplaces are being developed regularly.
Here is a round-up of new web3 NFT platforms we added to our list in October:
1. Element marketplace – a new NFT marketplace that operates as an NFT aggregator platform with their goal stated as becoming 'the first community-driven all-in-one marketplace'. Element is one of the fastest growing NFT marketplaces on the market according to Dappradar data.
It currently supports several blockchains: Ethereum, BNB, Solana, Polygon and Avalanche.
They have a quite promising and solid roadmap that includes lower gas fees for purchases across different marketplaces and blockchains, DAO tokens and rewards for holders, a launchpad for creators and more.
2. Immutable X marketplace – a dedicated NFT marketplace for web3 blockchain games like Gods Unchained or Planet Quest. Buy and trade NFT tokens of your favourite play-to-earn games in one place.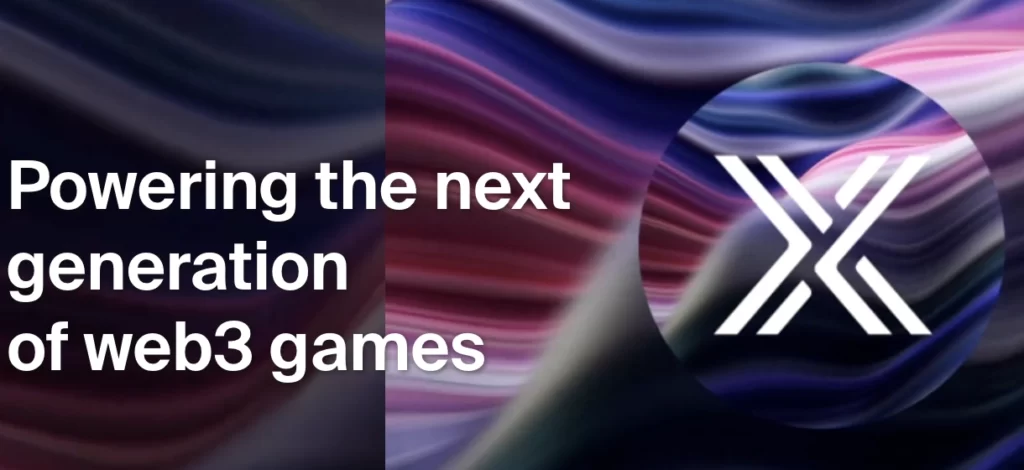 Christies NFT auction platform
New NFT marketplace companies are not the only players on the NFT market. One of the oldest auction houses, Christie's, also tapped into the web3 ecosystem.
Initially they collaborated with OpenSea and were launching on-chain online auctions for NFT art. In fact, some of the most expensive NFTs ever sold were auctioned at Christie's.
In September 2022 Christie's announced an update to their NFT platform: 'Christie's 3.0'. It is a fully on-chain auction NFT platform with focus on NFT art collections. At the moment they support NFTs on the Ethereum blockchain.
'Internal' or native NFT marketplaces
As we discussed above, some of the NFT projects have their own, sort of 'internal' marketplaces where you can buy and trade tokens of those projects. This is usually true for game-based NFT projects as they provide a marketplace functionality for their players to buy and resell in-game assets.
You can also find these same NFT tokens on regular NFT platforms in most of the cases but we decided to list top 5 'internal' NFT marketplaces for you to keep in mind.
Axie Infinity Marketplace – a dedicated marketplace for Axie Infinity NFT gaming items. This NFT marketplace boasts one of the biggest trading volumes on the market.
NBA Top Shot Marketplace – this platform is built by DapperLabs on its proprietary Flow blockchain. This is a dedicated NFT marketplace for NBA top moments minted on the blockchain.
Sorare Marketplace – a dedicated marketplace for NFT sports trading cards. You can buy and trade digital cards from football, baseball and basketball all in one place.
CryptoPunks Marketplace – you can buy CryptoPunks NFTs straight from their official website.
Decentraland Marketplace – Decentraland also has an official marketplace for all NFT items in the metaverse: wearables and land plots.
Web3 NFT Marketplace Sites Full List
Here is a curated list with filters for all the decentralized NFT marketplaces gathered by the NFTScout team.
Conclusion
There are plenty of reliable NFT marketplaces in the web3 ecosystem, each with different levels of fees charged from creators and traders, with different specialisation where some platforms establish themselves as niche authority in the digital art category and with roadmaps that include exclusive utility for their community.