Sports NFT Collectibles and Projects
Explore the best sports NFT drops and collectibles across the whole sports industry.
Updated on 20th November 2022
NFTs or non-fungible tokens have already gained popularity in the world of cryptocurrency, but now they are starting to catch on with sports fans as well.
NFT collectibles are a new and exciting way for sports fans to show their support for their favourite teams and athletes.
As 2022 is coming to an end, the NFT industry evolved considerably, with crypto projects partnering up with famous Web2 brands and their communities. For example, Sorare launched NFT collectibles games for NBA and NFL leagues after a successful launch of the fantasy football trading cards.
This new way of collecting sports memorabilia is changing the game for collectors. With non-fungible tokens, you can be sure that your collection is valuable and authentic. So if you're a sports fan looking to start collecting memorabilia, keep an eye out for NFT sports collectibles!
In this guide we are going to explain the essence of sports NFTs, the benefits of tokenized sports memorabilia, review some of the best examples of NFT projects in the sports industry as well as give some tips on where better to start investing in digital sports collectibles.
---
Top 5 NFTs in sports
What are the best sports NFT platforms and projects? We look at some of the top trending NFTs in sports and provide summary reviews for them.
Note that NFTs that are available for sports fans are still arguably undervalued, so these tokens are quite affordable compared to the big brands like Bored Apes, Cryptopunks or Azuki.
Let's take a closer look at these projects. Note, that the platforms in our list are in no particular order.
1. NBA TopShot
The NBA Top Shot project is an effort by the NBA in collaboration with Dapper Labs to create digital collectibles that can be traded and sold like traditional sports cards.
Each Top Shot is a digital video file of an iconic moment from an NBA game, stored on the Ethereum blockchain.
The NBA Top Shot project has been praised for its innovative use of blockchain technology, and its potential to disrupt the traditional sports collectibles market.
However, some critics have raised concerns about the high prices of some Top Shots, and the lack of transparency around the project.
---
2. Sorare
Sorare is a fantasy football game that allows users to buy, sell, and trade digital cards representing real-world football, basketball and baseball athletes.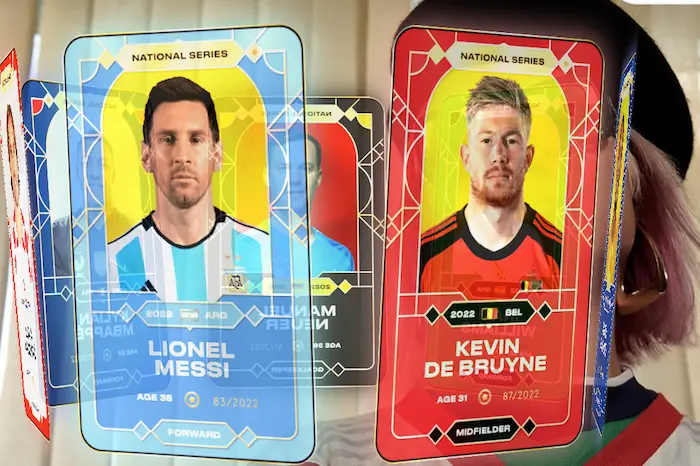 The game is built on the Ethereum blockchain, and each card is a non-fungible token. Sorare cards can be used to play in fantasy matches, and the results of these matches are used to determine the value of the cards.
Sorare is one of the first games to successfully use NFTs in a way that allows for true ownership of in-game assets.
The Sorare team has managed to create a game that is both fun and has real-world value. The project has been a success so far, and it will be interesting to see how it develops in the future.
---
3. Autograph.io
Founded by American Football star Tom Brady, Autograph is a sports NFT platform where users can buy and trade limited editions of sports collectibles cards featuring and signed by famous athletes such as Tiger Woods, Tom Brady, Devin Booker, Coco Gauff and Justin Herbert, Sabrina Ionescu and Collin Morikawa and others.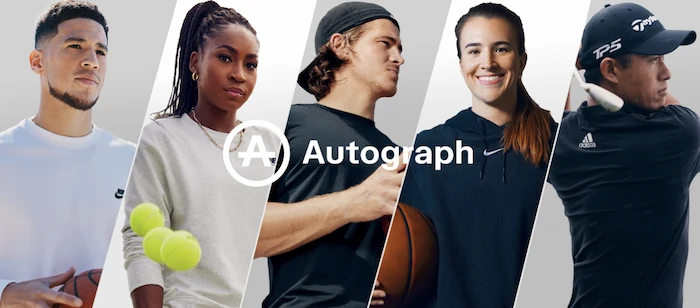 Autograph connects NFT technology with a real-world sports community providing a lot of value for the fans.
---
4. Zed Run
Zed Run is a NFT platform that allows users to purchase, breed, trade and race virtual horses in a blockchain-based game.
It is the first project that brought non-fungible tokens to digital horse racing. Players get a ton of utility, starting with full ownership of digital horses, extra value in an option to breed more race horses, access to digital horse racing events and tournaments.
The game is designed to be simple and easy to use, and it will allow players to earn rewards for their horse-racing success.
---
5. Arena Club
Arena Club is an innovative project that connects the physical world of sports memorabilia with NFT sports cards on the blockchain. Users can turn their physical sports cards into NFTs and showcase them in 'Showrooms' among other collectors in the community.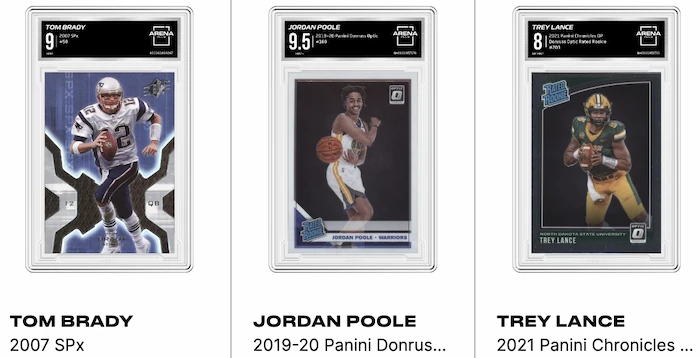 The tokenized sports cards collectibles are tradable on the marketplace provided by the Arena Club platform.
Here is what the founding team says about their sports NFT platform:
'Arena Club is for you, the collector and for the hobby. We have created a new way to grade, collect, invest, sell and trade cards. We are converting the physical to the digital.'
---
What are Sports NFTs?
Sports NFTs are digital collectibles or trading cards that represent a specific sports moment, player, team or any sports-themed memorabilia.
They can be in the form of a certain game clip highlight like NBA Top Shot NFTs, highlight your favourite player's stats like Sorare trading cards, or commemorate a team's victory and even represent physical items like event tickets.
What makes NFTs unique is that they are stored on the blockchain, which is a secure and decentralized ledger. This means that NFTs can't be counterfeited or stolen, which makes them a safe and reliable investment for collectors.
Sports NFT collectibles can be traded, sold, or used as currency within the sports world.
Before you start collecting sports NFTs, make sure you are well informed about this market and do your own research before making any decisions.
What is the relation between Sports and NFTs?
NFTs have become popular in recent years as a new way to collect sports memorabilia. Unlike traditional sports collectables, which can be difficult to obtain and often lack security, sports-themed non-fungible tokens are easily tradable online and more secure.
NFT-based projects are active in a few sports-related businesses and have grown in prominence.
Some people see sports related NFTs as a promising way to make money, trying to take advantage of the current trend.
Others appreciate the platforms because they are supporters of a player or a sports club and see it as an additional way for fans to experience unique membership in the community that is usually built around the digital projects.
Whatever the case, there is no denying the appeal of sports NFTs for the sports market.
To better understand how the web3 community relates to the traditional sports industry we analysed some of the most prominent cases of incorporation of digital NFT technology into traditional and tangible sports markets.
What types of sports are represented by NFT-based brands and projects?
The first popular sports-related project on the blockchain was NBATopShot.
Since then, there are new and promising sports-themed blockchain games and sports NFT marketplaces for digital memorabilia being launched regularly.
There are several types of sports that have their representation in the digital world either as standalone blockchain games or as NFT based items for a whole range of applications in the metaverse or online communities.
Here are some of the top cases listed based on our research:
NBA and basketball related NFTs like crypto games, trading cards
NFL and baseball related tangible assets represented on-chain
Football-themed NFT games and art collectibles like profile pictures of famous athletes
Horse racing fantasy games on the blockchain
Boxing NFT games and art that can be used in a metaverse
NFT projects for collegiate sports with digital marketplaces dedicated to college sports NFTs
NFTs projects as collaboration between F1 and other racing brands with blockchain exchanges and brands.
NHL and hockey related digital trading cards and fantasy games
UFC digital collectible cards and tokenized video highlights. For example, UFC Strike, a collaboration project between UFC and Dapper labs that brings new NFT experience for MMA fans.
How to distinguish between different sport NFT collectibles?
Most NFT projects in the sports industry evolve around classic sports trading cards and memorabilia but there are slight sub-divisions and extra utility applications that we at NFTScout single out while discussing sport NFTs and their classification.
Let's look at them a bit more closely:
Sport cards NFTs
These are well known trading cards for the digital world. Trading cards tokenization opened up a huge opportunity for sport fans to own an authenticated sport card or a video highlight of their favourite game. Some of the most famous NFT projects in this category that we also covered above are Sorare, and NBATopShot.
Sports-related fantasy blockchain games
These are projects that combine collecting of trading cards and the option of fantasy sports games. A well-known Sorare project is the best example of such NFT sports games.
Standalone sport NFTs projects
We define these NFT projects as brands that combine NFT tokens and a marketplace where fans can buy collectibles and then trade them. Sport NFTs launched as part of the collaboration like Tom Brady's Autograph.io and collection of collectibles by Sports Illustrated are included in this category.
Sport themed NFTs for metaverses
These are standalone metaverse games like NFT horse racing Zed Run project, Muhammad Ali – The Next Legends AI boxing game and similar projects.
Mix of digital NFTs and tangible sports card collectibles
An idea of creating a bridge between tangible real-worlds trading cards with digital tokenized versions of these cards came to life in the Arena Club project. Users can turn their physical sports cards into NFTs and showcase them in the community.
Sport kits tokenized
Digital world provides almost full flexibility in what can be tokenized and stored on the blockchain. We decided to single out projects that allow fans to collect NFT clothing items like 3D digital jerseys of their favourite teams.
One of the top examples of NFT projects that bring ownership of sports fashion items on-chain is Fancurve platform.
What are the benefits of owning sports NFTs?
There are several possible useful applications or utility for NFT projects in the sports world.
Utility for sports NFT projects in most cases might include access to exclusive communities on social media and what is more important, access to online and offline events with athletes like autograph sessions.
So, should you collect sports NFTs? Check our take on what makes the experience with sports digital tokens so attractive for the online community.
Here is a summarised list of what you can gain from owning a sports NFT item:
New ways for fans to engage with their favourite sports
New experiences like fantasy sports games with NFT collectible cards
Specific utilities, like access to invite-only events with athletes
Full ownership of an asset
Provable authenticity
Non-fungible/unique digital assets are potentially a good investment opportunity
Sports related NFT collections: Full list
Where to buy and sell sports NFTs
Sports NFT collections can be securely stored on-chain and traded on digital NFT marketplaces, while offering a new way for fans to show their support for their favourite teams and athletes.
All sport cards games and digital collectibles projects that are active on the market usually provide a native marketplace platform for their users to buy, sell and exchange their assets.
But you have always an option to buy and sell these sport NFT collectibles on third-party marketplaces like OpenSea.
For your convenience, we have listed some of the top reliable platforms where you can buy, sell and trade your favourite non-fungible sports collectibles.
Conclusion: the Future of Sport NFTs
NFT collections in sports are becoming increasingly popular, with many athletes and teams now offering their fans the opportunity to purchase digital tokens that represent their favourite players or moments.
According to NBC news, Sales soared during the pandemic, and Deloitte Global projected that they would generate $2 billion in U.S. transactions this year, almost double that of 2021.
But amid a crypto downtrend, the future trajectory of the sports memorabilia market, tangible or non-fungible tokens, is still being disputed.
Whether or not NFT collections in sports are here to stay, they have certainly caught the attention of the sports world and offer a unique way for fans to show their support.