Best Utility NFTs
Every new and existing NFT project needs to show something apart from great artwork and design. In particular, a project is valued highly for its roadmap and utility provided to token owners. We prepared for you the detailed list of NFTs with the best utility application.
Updated on 6th November 2022
What are Utility NFTs?
While a basic NFT token collection, that can be created by anyone has a 'default' value in its scarcity, there should be much more provided to token owners for a collection to get any traction in the community.
Therefore, all NFT projects that can be considered serious usually have some extra 'utility' that can be applied for different purposes.
What is 'utility' in the context of non-fungible tokens then?
Utility is defined as the 'usefulness of something, especially in a practical way; something useful'.
'Utility' in an NFT collection refers to the added value that owning a part of the collection brings. So, 'Utility NFTs' are digital NFT collectibles that unlock some useful application for their owners. The type of this usefulness and the degree of how valuable an NFT can be is based on the founding team of a particular project.
NFTs with utility are arguably the most valuable type of NFT projects to invest in at the moment.
We are going to discuss some of the most prominent examples of utility NFT projects, share our ideas on classification of NFT utilities that you can expect from a project, touch on some of the ways to better evaluate NFTs and more.
Let's start with our rundown of the best utility NFT collections.
Top 7 Utility NFT Projects
Here is a curated list of some of the most popular NFT projects with utility that NFTScout team prepared for you:
Bored Apes NFT Project
Azuki NFT Project
VeeFriends NFT Project
CloneX Project
Mutant Apes NFTs
CryptoKitties NFTs
CyberKongz Project
Let's take a closer look at some of the specific features of the projects in the list.
Best NFT collection with utilities: Bored Apes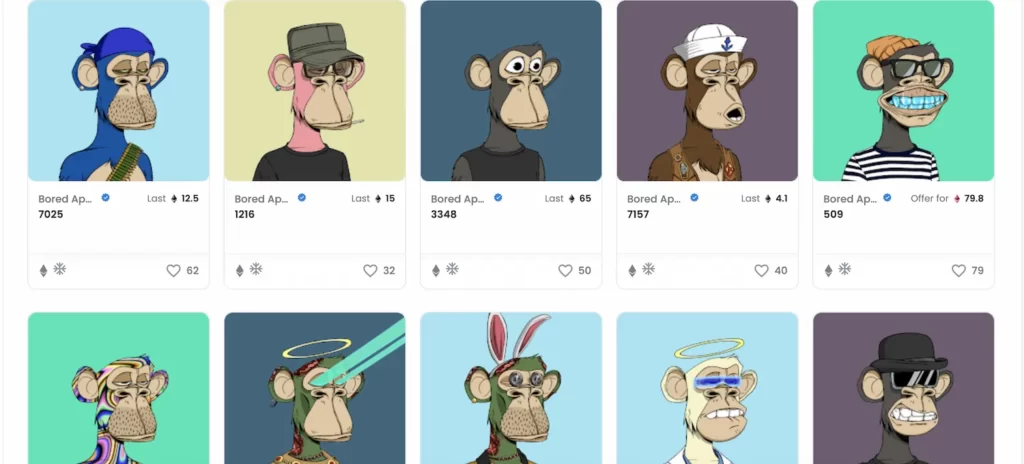 One of the best NFT brands with a well-thought development roadmap that includes various utilities is the Bored Ape Yacht Club collection.
Each owner of the Bored Ape token gains access to members-only events and parties, digital community events, access to the merchandise store and more!
👉 Check more in our Bored Apes project guide.
Best trending NFT collection with Utilities: Azuki
Azuki became one of the most popular NFT projects that offers owners of an Azuki token access to future exclusive streetwear collabs, NFT drops, live events, online games and more. With the constant development of the project we can expect even more ways that Azuki members can get valuable applications.
👉 Check more in our Azuki project guide.
First NFT Project with utility usage: CryptoKitties
CryptoKitties was the first NFT project to introduce gamification as a utility. As part of the gamification, one can breed CryptoKitties NFT tokens, creating new ones.
Currently the CryptoKitties project is expanding its roadmap adding more utility options.
👉 Check more in our CryptoKitties project guide.

Best newcomer collection with NFT Utilities: Mutant Apes Yacht Club
One of the best recently added non-fungible token collections that has valuable utility usage is Mutant Apes Yacht Club. The value of this digital token collection is twofold:
Current holders of Bored Ape NFTs can create a new unique Mutant Ape based on their existing one
The newcomers can mint a Mutant Ape token during a public sale and gain access to the members-only community and utility that comes with it.
👉 Check more in our Mutant Apes project guide.

NFT collection with exclusive access to a yearly conference: VeeFriends NFTs
Community-based NFT collection VeeFriend is created by Gary Vaynerchuk. It focuses on building a community around NFT holders that among other things will get exclusive access to a yearly VeeCon conference.
At the same time, the project acknowledges that each NFT token gives a different 'level' of utility to its holder. VeeFriends project is a great example of the 'Event/Social' type of utility in NFTs.
Top NFT project with a promising 'utility' roadmap: RTFKT Clone X NFTs
A highly anticipated NFT project. Clone X NFT collection is a result of a collaboration between RTFKT brand and Takashi Murakami.
The value and 'utility' of this NFT project in the expansion to the Metaverse with a whole range of customization of the Clone X avatars. On top of that holders get access to the real world collectibles.
The roadmap of the Clone X project includes great utility, such as a marketplace for wearables that NFT collectors can trade with each other.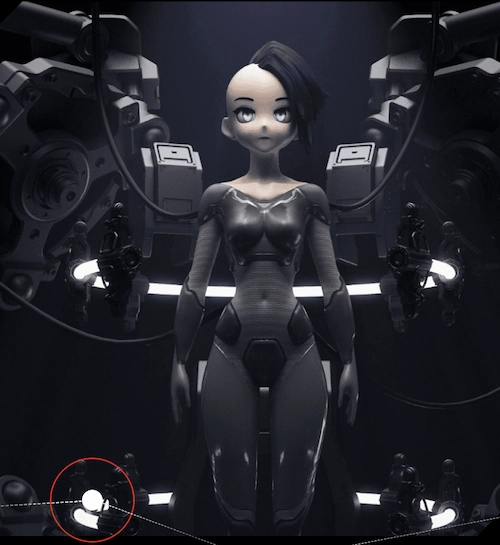 Best NFT utility for Metaverses: CyberKongz
CyberKongz project started as a randomly generated NFT collection of social avatars but quickly expanded to add more value for its holders.
At the moment, CyberKongz NFT utility includes:
$BANANA tokens as part of the NFT staking and additonal customization
3d voxel-based playable avatars for Metaverse like Sandbox
NFT breeding utility to create 'Baby Kongz' tokens
A marketplace for additional customization and wearables
A multi-level access to exclusive channels on Discord.

Utility NFT Classification
As of now, no certain classification of utility NFTs has been developed by the community. There are several broad types of NFT utilities that are outlined in the Web3 ecosystem.
We have listed them below:
Event Access NFTs. These NFTs grant access to digital online or offline events and meetings.
Community NFTs. These NFTs provide access to member-only channels like Discord channels.
Physical items as NFT utility. These can be, for example, merchandise clothing available for holders of NFT collections like CloneX.
Social NFTs. Probably the most obvious type of utility usage. Digital tokens from collections like Bored Apes can be used as profile avatars or badges on social media accounts.
In-game NFTs or gamified NFTs. These are NFT tokens that are usually acquired as a part of the activities in the gaming universe. A good example of in-game NFTs are tokens from the video game Axie Infinity.
Fantasy Sports NFTs. Basically, fantasy sports trading cards as NFTs can be traded and used in different gamification scenarios. A good example is a Soraro marketplace.
Gambling NFTs. Some NFT projects can grant their owners access to additional bonuses and benefits to be used on gambling sites.
Fractionalization of NFTs. Especially for 'blue chip' NFTs that are hard to buy. Fractionalization in this case will mean one can own a part or a fraction of a NFT. For example a Fractional art marketplace is the place where you can get a fraction of a NFT token.
Breeding NFTs. This type of utility was introduced by the CryptoKitties project. Basically, you can create a new NFT token out of two that you own.
NFT Staking. This is a relatively new type of NFT utility where one can lock up its token on a platform to get staking rewards or perks. A good example of NFT staking is CyberKongz tokens.
Best Utility NFTs: Full List of 2022
Our team at NFTScout has prepared a detailed list of the top NFTs with useful utility application that comes as an additional value from owning a part of an NFT collection.
Check out the full list below:
How to check for the top utility NFTs?
Pay attention to several points while choosing best value NFTs with promising utilities:
Seriousness of the brand development. Who is behind the project and how well-known the founders are.
Check the roadmap of the project. What type of NFT utility does the team behind the project promise? Does it look like a serious long-term project roadmap?
How big is the community behind the NFT brand and/or how fast it is growing?
Learn more on how we test and review NFT projects.
The Best Example of a NFT with Utility
The best example of utility in the NFT project is, in our opinion, Bored Ape Yacht Club tokens. Each owner of the token gains access to members-only virtual and off-line events, brand merchandise, community-specific benefits, etc.
Where to buy NFTs with utilities?
Most of the NFT marketplaces provide access to NFTs with utilities. NFTScout team has prepared a list of the best marketplaces below:
Is NFT utility something important after all?
With the current volatility in the NFT market, the possible utility and value of any existing or future NFT project is what will most likely hold it together. One can say that 'seriousness' of the project can be judged by the utility that the team and community behind it are adding to the NFT collection.
Additional resources