CryptoPunks NFT Project Summary
Updated on 5th September 2022
A short overview of the CryptoPunks NFT collection is provided by the NFTScout editorial team.
The CryptoPunks project was first launched in June of 2017 by American Game Studio Larva Labs. Released before CryptoKitties collection, CryptoPunks are undoubtedly an OG of the NFT game.
CryptoPunks Project Roadmap
CryptoPunks is one of the most valuable NFT brands in the world. It was recently acquired along with the Meetbits NFT collection by Yuga Labs that owns the Bored Ape Yacht Club project.
There are currently plans by the new owner to develop the CryptoPunks collection further. The first stage was granting CryptoPunks NFT holders the same commercial rights that BAYC and MAYC owners have.
Check out the official Yuga Labs website for more information.
Crypto Punks NFT Utility
CryptoPunks collection did not provide any utility to its owners. However, with the recent acquisition of the Crypto Punks project by Yuga Labs we might see more development in that direction.
As of now, Yuga Labs already stated that although there will be no 'club' model for the Crypto Punks owners like for BAYC collectors, they are working on more additional utility options. More updates are coming on the CryptoPunks website.
Crypto Punks NFT attributes and traits
Crypto Punks have a wide range of features and attributes. Some of the attributes in this NFT collection:
Background colour of the avatar

Different types of clothing 

Type of the avatar such as an Alien Punk or a Zombie Punk
You can check out the whole list of traits on the CryptoPunks official gallery page.
In our opinion, one of the best attributes in this collection is an Alien Punk and a Punk with a pipe in its mouth.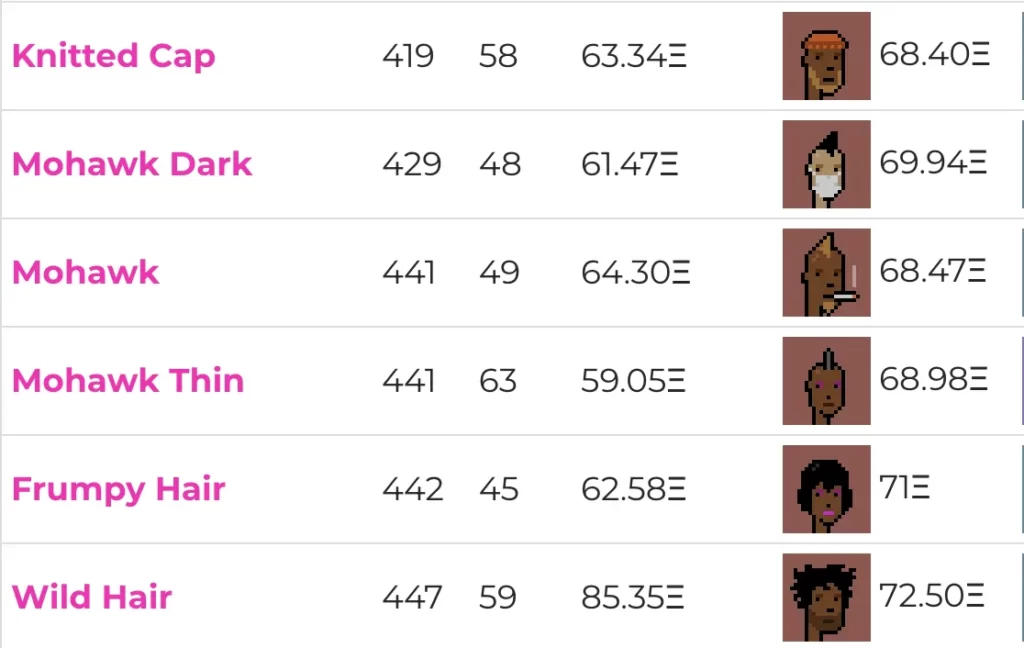 CryptoPunks Rarity
Are you looking for the rarest nft token in the Crypto Punks collection?
CryptoPunk #8348 is the rarest token in the collection with a rarity score of 10342.68 based on Rarity.tools data.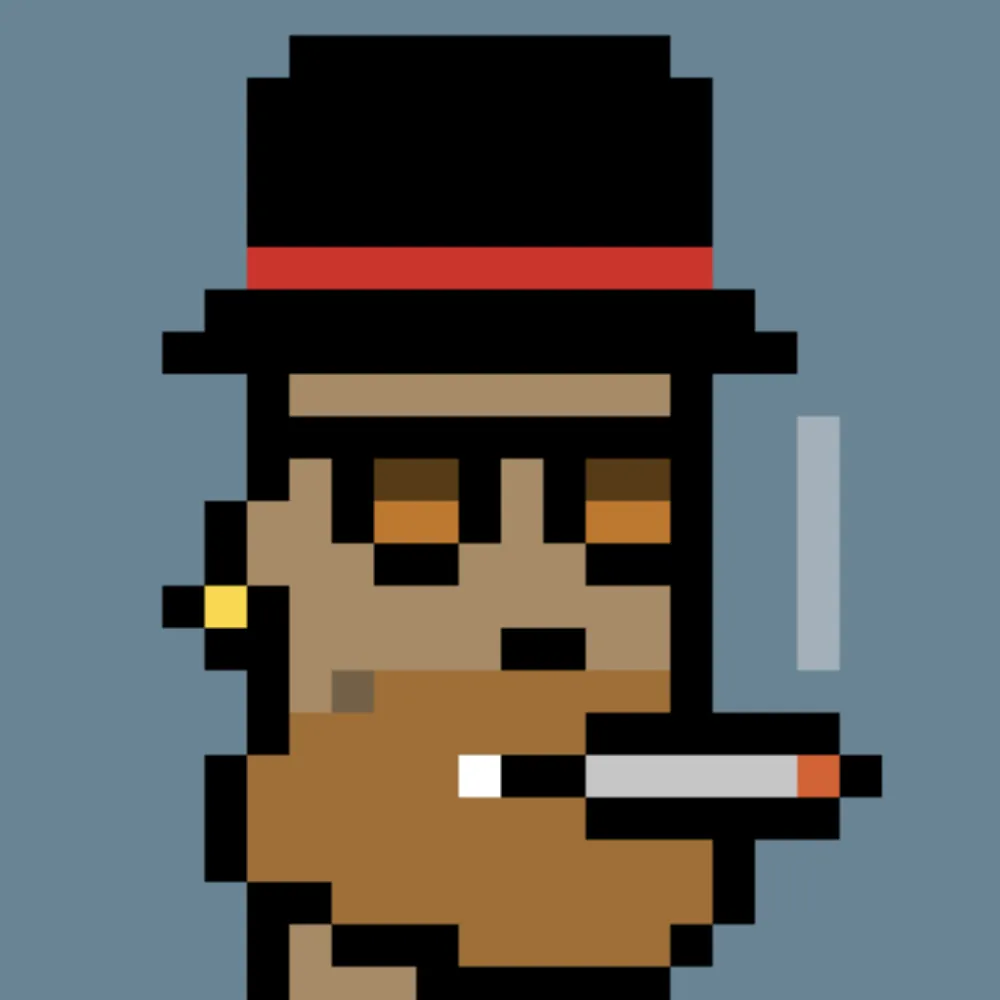 All the data about CryptoPunk nft rarity was compiled from open-source data by Rarity.tools, RaritySniper, OpenSea and similar sources. Please note that generally any overall value or rarity assigned to a NFT token is inherently subjective.
Crypto Punk NFT price
There are currently more than 13k CryptoPunk avatars for sale. The price range is $200k to up to several million dollars. Here is a whole list of available Punk NFTs.
The cheapest Crypto Punk NFT
The cheapest currently available token in the collection is CryptoPunk 6790. The price of this avatar is 67.70 ETH.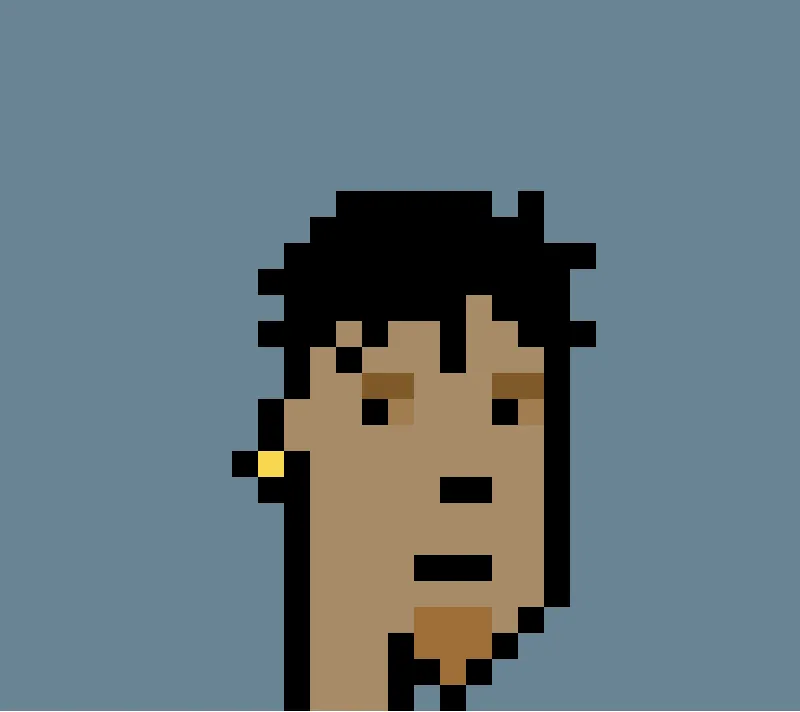 The most expensive Crypto Punk NFT
The most expensive Crypto Punk NFT token ever sold is the CryptoPunk 5822 with a price of 8 thousand ETH.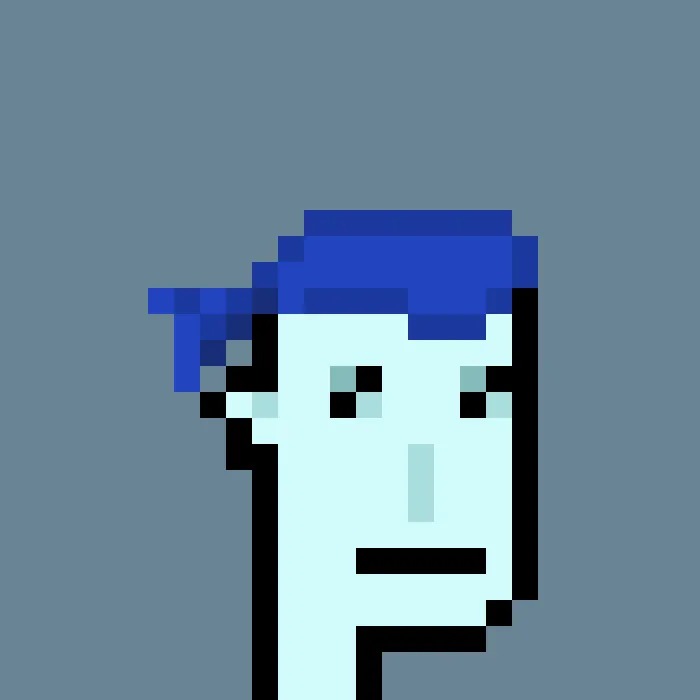 How to buy a Crypto Punk NFT
If you are looking for the best marketplaces where you can buy NFT Punks we have prepared a list below:
NFT Collections similar to Crypto Punks
There are a couple of collections that have a similar vibe and overall style to Punk NFTs. Follow the links below to check them out: